Phallus: Fallacies and Fantasies

by K. L. Kamat
First Online: July 08, 2000
Page Last Updated: May 09, 2017
Contrary to common belief, most of the ancient/medieval erotic arts of India are not based on Kamasutra and fashion extra-ordinary imagination on the part of the artists. One can observe this in the often fantastic positions and the size of the vital parts.
© K. L. Kamat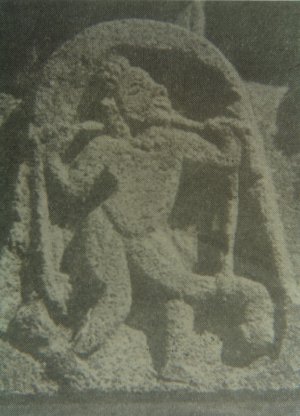 How to Carry Large Body Parts!
A sculpture of Kalyana Chalukyan Period (above) from Kalleswara temple in Bellary shows a man with extra-ordinarily large phallus. It is so big as to obstruct his movements. He is shown carrying it on his shoulders with a bamboo stick balanced with dead weight.
K.L. Kamat/Kamat's Potpourri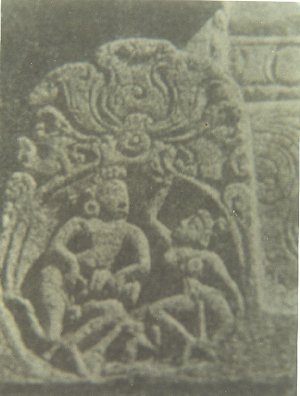 Man uses his Phallus to beat the drum!
Scuplture from Bagali shows woman dancing to his tune
In another temple, a man is shown playing drums with his phallus, while a maiden dances to his rhythms.
© K. L. Kamat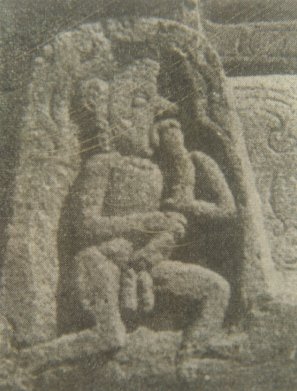 Man Engages in Self Gratification

See Also: