Indian Weddings
First Online September 1, 2001
Page Last Updated: January 11, 2018
Introduction
In this potpourri of pictures of brides, grooms, and wedding festivities, we cover the function of the matrimony as celebrated in various communities in India. I have also included references to interesting wedding anecdotes as they appear in Indian traditions and mythologies.
- Vikas Kamat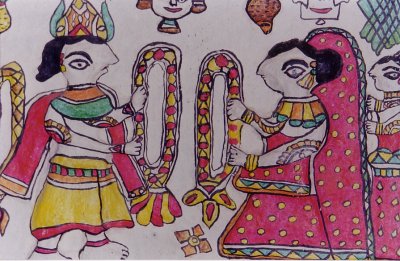 Table of Contents
The Indian Wedding -- customs, traditions, and localization of weddings in India, including meaning of some of the rituals.
Arranged Marriages of India -- Article discusses the tradition of arranged marriages in India and lists the process, criteria, and advantages.
See Also: