Tourism Photography
by Vikas Kamat
First Online: October 13, 2013
Page Last Updated: January 10, 2018
India as the Photographer's Destination
India is a photographer's dream because of the stunning colors of her people, the history of her great monuments, the rich street life, the grand weddings, and the long coast on either sides. This page has been created for the amateur tourist where he/she might be able to find interesting photographic subjects that depict quintessential India.
The Dhobi Ghats
The "Dhobi Ghats" are places in every town and city of India where the watermen (dhobis) wash the clothes. These are typically located near a source of water, like a lake, waterfall or a river. Please consult with your local guide the best time of the day the place is active. The unstitched drapes like dhotis and sarees provide for a theatrical photography as the wind blows and the gaudy colors of the garments provide the accents.
K.L. Kamat/Kamat's Potpourri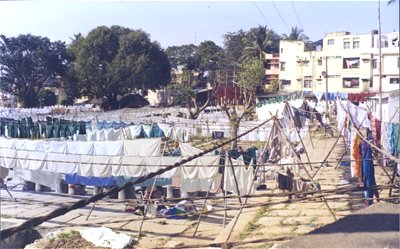 At the Dhobi Ghat
Clothes being dried at the "Washermen's Square", Bangalore
Corel Professional Photo/Kamat's Potpourri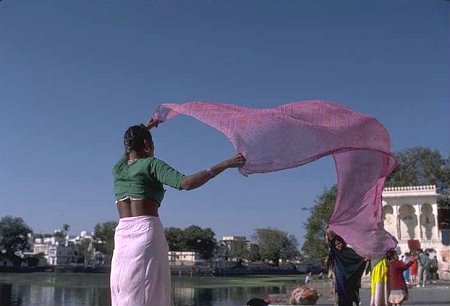 Washing by the Lake at Udaipur


Photographing Indian Weddings

If you get an opportunity, do photograph a wedding in India. Most families would not mind a volunteer photographer at the wedding and will co-operate with requests/poses. The best opportunities for the weddings occur behind the scenes when the bride is being decorated, and during the rituals.
Corel Professional Photo/Kamat's Potpourri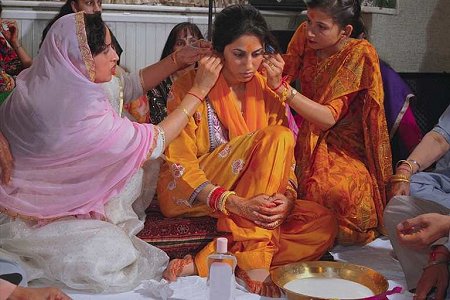 Bride goes through ceremony called Chura and Maiya

Weddings and religious ceremonies (such as Munji) are ideal locations to document the Indian experience with the Indian attires, jewelry, or traditions are in full display.
Archaeological Monuments
Photography is prohibited in many of the archeological sites of India, but India being an ancient land, there are archeological sites everywhere and you might be able to capture the romance of a bygone era in a photograph.
K.L. Kamat/Kamat's Potpourri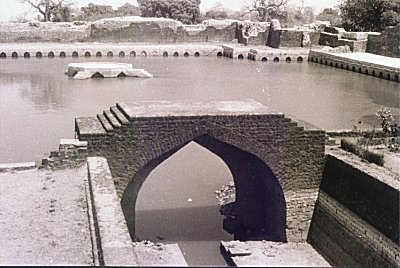 The Lake at Mandu
Mandu Fort, Madhya Pradesh
Photographing Indian women in their colorful sarees and chudidars against the backdrop of the ancient monuments yields spectacular opportunities for color photography.

Photographing Street Life in India
While the streets of India provide a unequalled opportunity, please use discretion and judgment while photographing the subject. For many poor people, the streets are indeed their homes and your photographing constitutes invasion -- that is equivalent of a stranger photographing inside of your home or bedroom. So use utmost caution not to offend passerby citizens, and of course the subjects themselves.
If you are in India as a tourist, and do not want to be bothered by the intricate morals of journalistic freedom, privacy, model releases and other mumbo-jombo, the best way is to tip your models. You can tip them before the photography (when you will getter a better deal) or after the photography (when you could be ripped off. This is just like ordering a dish in a restaurant without knowing the price, once you eat it, you have to pay whatever the restaurant demands). However if you are a keen enthusiast of anthropology, sociology or photography, you do not have to tip the subjects, but have to invest significant time to earn their confidence.
Related Topics:
Photographing Muslim Women
Photographing Tribals of India
Photographing Street Children

Creative Subject Photography
The friendly and leisurely attitudes of people of India allows the photographer to be creative and experimental with subjects. Fashioning unlikely subjects (a turban, a saree are too common, but make interesting pictures to show friends and families; example), you can produce memorable photographs.
Role reversals, where a tourist acts like a native, or high-contrast situations (see: Extreme Nation) are a favorite theme of photographers who visit India, and you would get plenty of opportunities.
Caroline Martin & Vijay Sekuru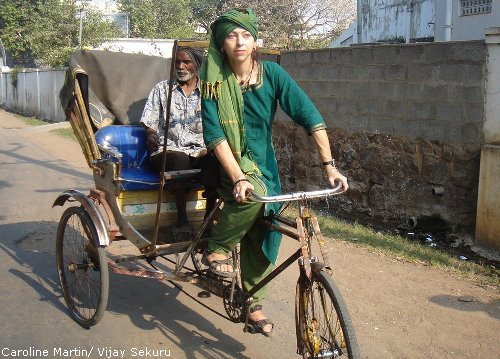 Role Reveral
A photographer swaps role with a bicycle rickshaw driver and creates a memorable photograph
Photographing Rustic India
Rural India, where some of the rustic beauty is not yet lost to consumerism and technology, provides ample opportunity for serious photography. Many photographers like to depict this simple beauty in black and white, but color photography is also suited to document the vibrant hues.
See Also: Rural India
Waswo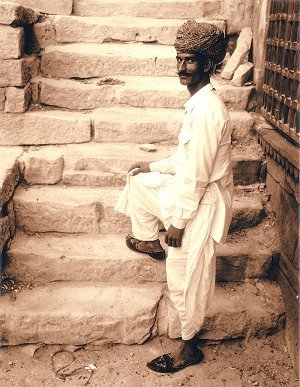 Wildlife Photography in India
Unless so inclined, photographing wild elephants, tigers is not for amateur photographers. The National Geographic photographers who romanticized the Indian wildlife were in fact expert naturists who followed the animals for years and it takes considerable patience, equipment, and expertise to photograph the predators. You may however photograph the exotic animal life in the many zoos, and animal safaris. Numerous opportunities exist for wildlife photographers in the many reserved forests and national parks of India.
You can photograph many birds in several bird sanctuaries of India like Ranganatittu in Karnataka and Bhitarkanika in Orissa. Be sure to carry powerful tele-lenses and tripods.

See Also: