Annana Nenanpu (Memories of my Dad) by K.P. Purnachandra Tejasvi
As I am a big fan of poet-writer Kuvempu, Amma suggested that I read a memoir written by his son Purnachandra Tejaswi, himself a well-known writer of Kannada language.
I enjoyed it very much.
As admitted by the author, this book is less about Kuvempu, and more about Kannada literary field of 1970s and 1980s, but it provides the background necessary to fully appreciate Kuvempu's greatness as a reformer and an idealist. It also is an exemplary work on how a close relative can write about a great person without getting overly emotional.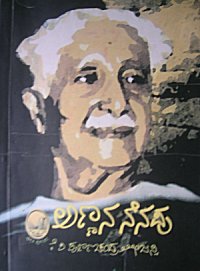 Tejasvi takes us to the neighborhood of Vanivilaspuram in Mysore where he grows up surrounded with dogs, water-buffaloes, beggars, and perfume vendors. He is very entertaining. He describes his efforts to learn music, photography, English language, philosophy, and literary aesthetics in the company of his great father, and the disasters he causes.
I admire Tejasvi's sound reasoning, his position on India's holymen, and his comments on Indian philosophies. I especially connected with him when he says "My father believed in reform and reconstruction of Indian society, but I did not". I really liked the way Tejaswi has disseminated some of the delicate aspects of Indian culture; the violence on their house by student mobs, the attitude of a Muslim acquaintance on India's independence day, and the description of the vessel shiner (kalaigar, see Vessel Shiners), are some narrations that stand out in my mind.
Tejasvi's anti-brahmin stance was known to me since his Lankesh Patrike days, and as a reader, I tried to find the reasons for his anger in the book, which I could not.
Overall, an excellent book, both in content and in literary style. It is a piece of present day literary and academic history of Karnataka, as it covers university campuses, caste politics and literary politics. I recommend this book to anyone who can read Kannada.
Annana Nenapu
K.P. Purnachandra Tejasvi
Pustaka Prakashana, Mysore
3rd Edition, 1999

See Also:
(Comments Disabled for Now. Sorry!)
First Written: Thursday, September 14, 2006
Last Modified: 9/23/2006 9:04:56 PM