I enjoyed reading Ooru-Keri (in Kannada, "Town and 'Hood" parts 1 and 2) the autobiography of Siddalingaiah.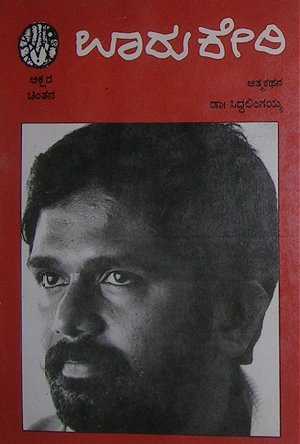 Dr. Siddalingiah is a fire-brand activist, poet, leader of the exploited, and politician. He is currently (2007) serving as the president of Kannada Development Authority. Born in a poor, low caste (Dalit) family, the autobiography narrates his early years and his rise as a poet and his struggles as an activist.
The author narrates small incidents of his life in very simple language without adding his anger or prejudice. The agony of injustice, and the beauty of the simplicity of common Indians is left for the reader to regurgitate and enjoy. For this alone, the autobiography will remain as a forerunner in Dalit literature.
Indians have lived with the caste system for centuries. However, only in the recent years, after the Dalits availed education and status, that the stories of Dalit lifestyle have been documented and studied. Most other popular literature dealing with the Dalits (or exploited) -- examples: Chomana Dudi or Uchalya are set in rural India, whereas Siddalingiah's story starts in urban India, in a Bangalore slum. The author simply documents the poverty, violence, and cynicism; stories involving inherent humor and erotica are also thus depicted.
I recommend "Ooru-Keri" to everyone who wants to understand India, especially to those who want to understand the Dalit movement that is gaining popularity inside India.
Ooru Keri by Siddalingaiah
Akshara Prakashana, Sagara
1996
Price: Rs. 50.00

Quote for the Day
kulakula kulavennutiharu
Athma yAva kula, jIva yAva kula
thathvEmdhriyagaLa kula pELirayya
"All these people talking about the caste
I ask the caste of the soul.
I ask the caste of the life itself.
Someone ask for the caste of senses
and the caste of our organs."
- Saint-Poet Kanakadasa, c. 16th century

(Comments Disabled for Now. Sorry!)
First Written: Tuesday, January 16, 2007
Last Modified: 2/25/2007 10:38:08 PM