I invite readers of this website to attend a small function in the town of Sirsi marking what would have been Kamat's 75th Birthday.

Date: October 6, 2009
Location: Auditorium of M.M. College, Sirsi Time: 10:00 AM to 4:00 PM

Come meet the Kamats, V.S. Sonde, Chakravarti Sulibele, Shailaja Mangalurkar, Hariprakash Konemane, Sripad Hegde, Shivanand Kalave, T.S. Halemane, G.S. Bhat, Nagaraj Hegde and other Friends of Kamats.

An exhibition of Kamat's books will be held -- some out-of-print copies will be available.

A photographic exhibit and a discussion of Kamat's literary works will follow.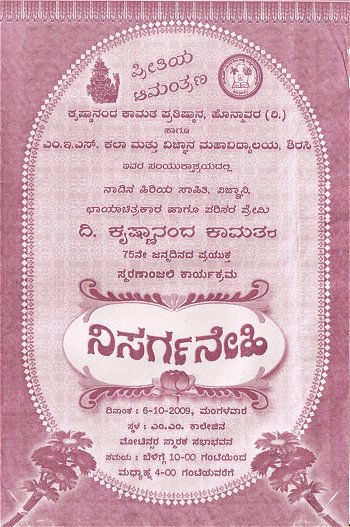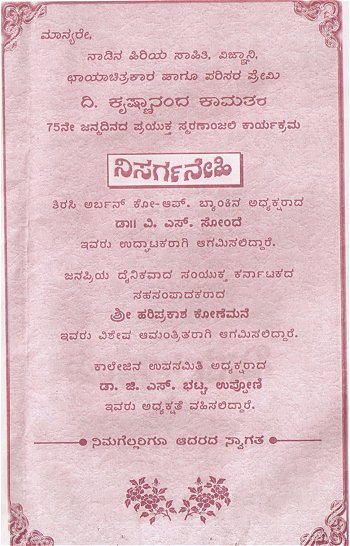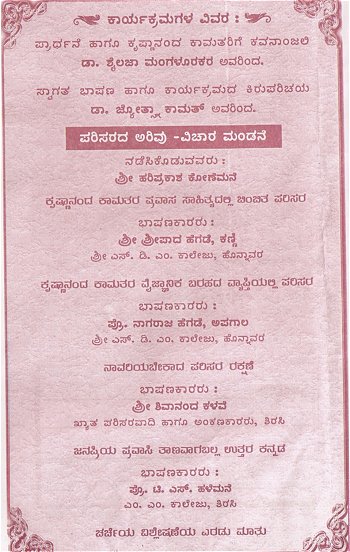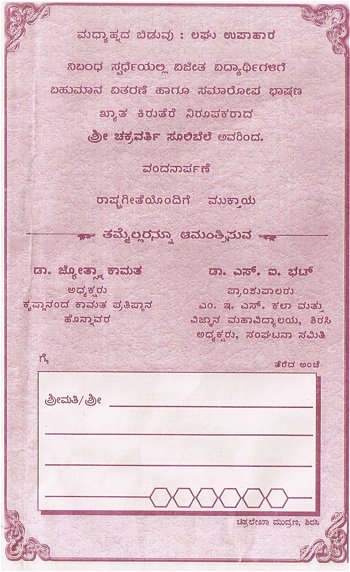 (Comments Disabled for Now. Sorry!)
First Written: Tuesday, September 29, 2009
Last Modified: 10/1/2009 10:28:58 AM