Fire Accident in Indian Owned Motel Sparks Debate
AL.com: Motel Tragedy in Birmingham -- Superstitious Hindu man burns incense in room unattended, it starts fire and kills four young girls.
This unfortunate accident has been complicated by the man's stupidity, the negligence of the owner (I assume also of Indian origin --I was told by a hotel supplies vendor that about 80% of all motels in USA are owned by Indians), legal status of the maintenance man, and the current anti-immigrant feelings in USA. Read the comments to get a pulse.
Polio in India
Over my lifetime, I have seen India grow from a hopeless third world country into a proud and prospering country.
Now everybody has cell-phones, lots of people have Twitter and Orkut accounts. My family and friends take pride in thinking that they are world-class citizens. It's all good.
Then someone sends a painful link. Today it was from Dr. Abhishek Arora who said India is the last four countries (with Afghanistan, Nigeria and Pakistan) where polio virus remains active. So I read up on it. It's a painfully embarrassing matter to read. I was really under the impression that polio was gone from the world.
I also learned today that some of those graphic pictures in our Beauty is Skin Deep were actually survivors of the horrible decease Poliomyelitis, commonly known as Polio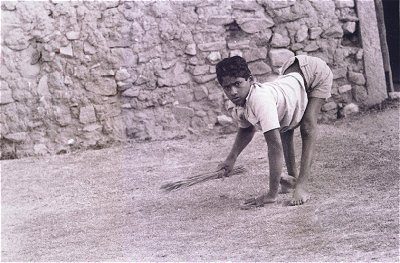 Link to Polio Free India Website
Amma's Keynote on 60th Anniversary of Indian Republic
All India Radio will broadcast some of Amma's Musings on the Occasion of India's Republic Day - Jan 26th, Chintana, Bengaluru Station.

(Comments Disabled for Now. Sorry!)
First Written: Saturday, January 23, 2010
Last Modified: 1/23/2010 7:21:07 PM