I am saddened to report the passing of Dr. Rajeswari Chatterjee -- a HUGE admirer of the Kamat.com website, who went on to become a family friend and helped me in creation of many contents on this website.

I don't mean to introduce Dr. Chatterjee as a fan to belittle her -- that's how we met, but she was an extraordinary person, and I am her fan. She was perhaps the first woman engineer of India, and went on to become the chairperson of the Department of Electrical Engineering in the prestigious Indian Institute of Science. Prof. Chatterjee had a Ph.D. from Univ. of Michigan, Ann Harbor (1952), and mentored several generations of engineers at the department.

She lamented that she didn't get to meet my father even though we lived a few blocks from each other in Malleswaram, and both worked scientific fields at IISc. I had the opportunity to visit with her on a couple of occasions, and in fact, on the last day of my last trip to India, dined with her.

Prof. Chatterjee was a remarkable woman -- her interests were many and her intelligence brought joy to the room the same way a beautiful woman brings joy to a conversation. She was especially interested in ethnography, personal history, and would narrate exciting stories of her childhood, some of which have been published. She was inspired by her grandmother Kamalamma Dasappa who advocated education and liberty for women in the 1920s.

I will miss her.

The following is a collection of photographs celebrating her life from my collection.
Rajeswari Chatterjee Picture Album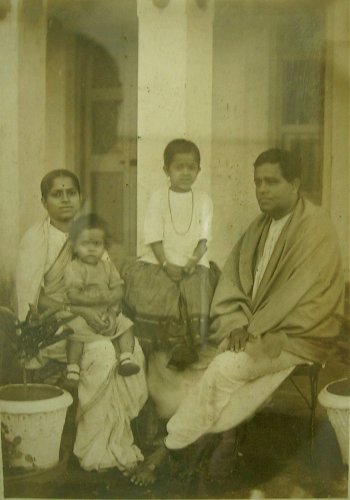 As a Child in the Town of Nanjanagudu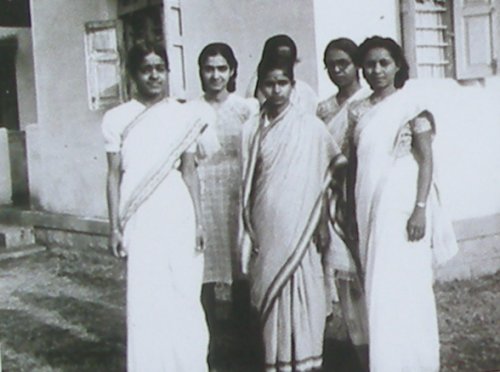 Among the First Engineers of India
Rajeswari(First on left) at Tata Institute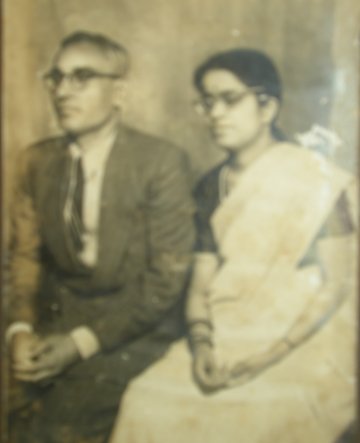 The Chatterjee Couple
Drs. Sisir Chatterjee and Rajeswari Chatterjee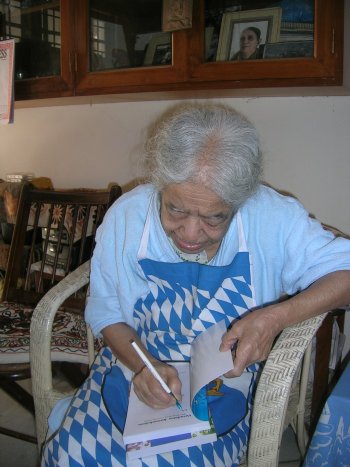 Signing her Book for me, 2006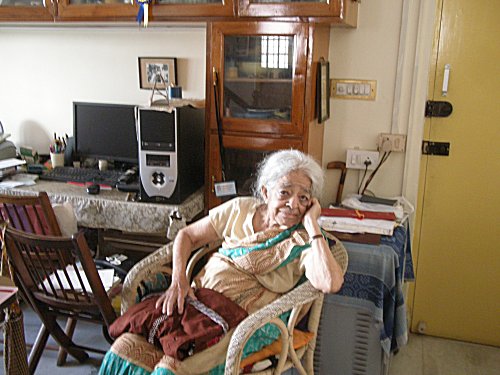 Dr. Chatterjee, December 2009

(Comments Disabled for Now. Sorry!)
First Written: Tuesday, October 19, 2010
Last Modified: 10/19/2010 11:52:11 AM