In the almost 20 years of running Kamat's Potpourri, we have always preferred to create our own tools.

We wrote our own CMS, our own search engines, our own blogging systems, our own tag clouds, and even our own social network.

Someone once asked me "why didn't you create your own operating system and your own webserver"!

Anyway, I am writing all this to announce that I have strategically started embracing the Facebook phenomenon.

Even though it means I will abandon my own commenting, and social networking app development efforts I am very excited about the Facebook integration.

Never before have we integrated Kamat.com with a third party platform or app -- not with Google, not with Amazon.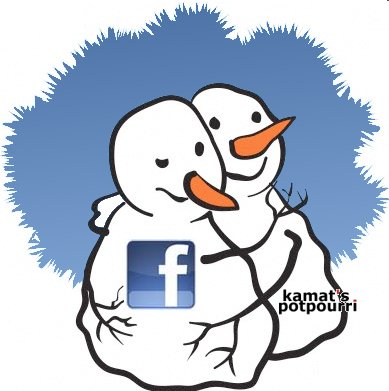 Over the weekend, I have tweaked the CMS to embed the "LIKE IT" button on our pages. So if you are a long time reader, fire away your favorite contents and share them with your friends and families.
(Comments Disabled for Now. Sorry!)
First Written: Sunday, December 12, 2010
Last Modified: 12/12/2010 11:53:12 PM