Happy Pongal/Sankranti
I wish all our friends, advertisers, and readers a very happy Pongal/Sankranti festival.
Sankranti is celebrated in different ways in different parts of India, but essentially it is welcoming of the Spring. See numerous pictures of celebration of this festival in Kamat PICTURESearch.
A common observance in western India is to exchange sweets and say, "Accept this sweets, and utter sweet words". tilgul ghya, ani goad bola.
© K. L. Kamat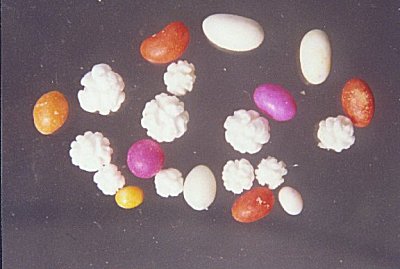 Blog Calendar is Back!
My calendar widget for the blog broke after I made the blogging software multi-user. Last weekend I took sometime from laying of hardwood floors, and fixed this bug. Here's the Blog Calendar for January 2003 for AnthoBLOGy.
With this enhancement, as you hover the mouse on a link, it tells the title of the blog it will take you. Also, I can add blog calendars into any blog entry for any blog. For instance, the following is the calendar for the Aperture Photo Blog.
January 2003
.
.
.
1
2
3
4
5
6
7
8
9
10
11
12
13
14
15
16
17
18
19
20
21
22
23
24
25
26
27
28
29
30
31
.
(Comments Disabled for Now. Sorry!)
First Written: Monday, January 13, 2003
Last Modified: 1/12/2003
Tags: greetings