Poem of the Day
Today is Yugadi festival, and I've been humming this song...
nitya janana
nitya marana
namage eke bardao?!

ele sanatkumara deva,
ele sahasi chiranjeeva,
ninage leele serado?!!

Translation:
(Like the flowers,) why didn't you give us a daily birth
and a daily death?
Dying at night and being born in the morning...

O the adventurous Creator!
Aren't you fond of Magic anymore?!
- from Kannada, Song of Yugadi by D.R. Bendre (Portrait)
My greetings to all our friends and readers on the occasion of Yugadi.
It is on the Yugadi day that the temple chariot in Honavar is brought out of its garage and is constructed for the Car Festival. I wish I was there today!

Links for the Day
Indian Blog Festival (link to this week's event at Ravikiran's) is an interesting development where an individual (volunteers taking turns) compiles the best blog posts on/from India on a weekly basis.
Learn why a family in Nelavagilu town doesn't celebrate the Yugadi festival in Stories the Stones Tell

Nickels from Amazon
I don't know if you've seen this, but Amazon is giving away nickels for every click. I've earned fifty cents so far!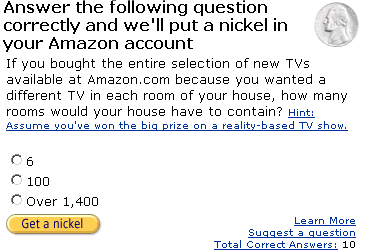 (Comments Disabled for Now. Sorry!)
First Written: Wednesday, April 2, 2003
Last Modified: 4/2/2003