Something About My Face
There must be something about my face.
I grew up in a small town where everybody knew everybody. As a result, there was not much room for mischief and misbehaving, because someone would immediately report us to our elders.
One day, the boys had an idea. Why not go to a different school and cause trouble there? Nobody would know us.
So we went to this other school (St. Thomas School, in Honavar for those who must know) on their School Debating Day as audience and started yelling. The assembled parents and pupils looked at us, but we were so sure that we wouldn't be caught.
Then a gentleman in white pyjama-kurta walked to us, sat next to me, and asked "Don't you belong to the Kamat family on car street?". I trembled with fear and started behaving myself. I ordered my friends not to disturb the function. 
"How did you know?" I asked the gentleman.
"He he he." He laughed. "It is written on your face!".
...................
Once I was in a McDonald's in Florida and a bunch of Hispanic customers who didn't speak English sought my help in a resolving a dispute they were having with the manager. They wouldn't understand that I didn't know Spanish and in fact were upset with me that I was unwilling to help a brother.
I cant tell you how many times folks in Texas and Southern Florida speak Spanish to me. I don't even know enough Spanish to say No hablo Espanol (I don't speak Espanol).
Over the years I have been mistaken for an African American ("man of color"), a Greek, a Spaniard, and an Arab.
...................
Last year, I auditioned as a model for an advertisement. There were lots of beautiful people there -- I had gone only on obligation, and today I am pleasantly surprised to see my picture on the cover of thousands of  catalogs!
"Why me?" I asked my contact, and was told that all the marketing managers had thought I had the "most friendly face" among the models.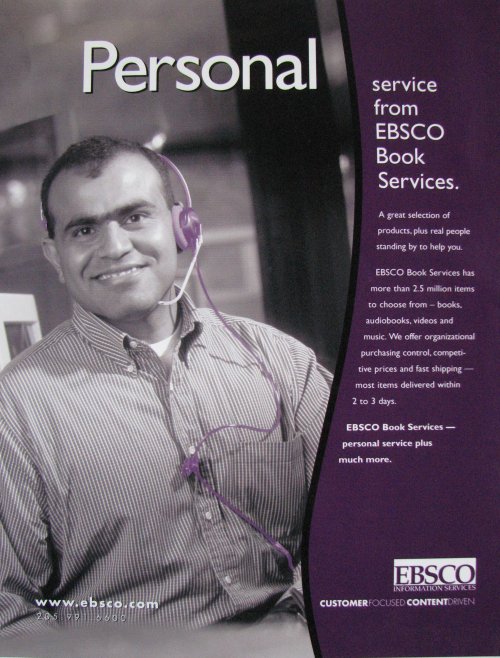 (Comments Disabled for Now. Sorry!)
First Written: Friday, April 18, 2003
Last Modified: 5/2/2003