Awesome August Unfolding
The month of August is the busiest month of the year for the Kamat's Potpourri website.
In preparation, we have added lots of new contents.


Amma reminiscences the history of Marikamba temple in Sirsi, and notes how the tribal (or native) cultures of India have blended with the brahmanical (or reformed) schools of thought. I was especially astonished to learn the ghastly animal-sacrificing practices, as this is something that has disappeared in my time the animals having been substituted with coconuts. I have heard similar stories about the Chamundi temple of Mysore.
A new section on Predators of India has been opened with articles on Lions, Cheetahs, and tigers.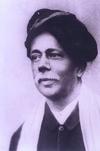 I requested Amma to write about some great leaders of Karnataka, and she has obliged by profiling Rao Bahdur Deshpande, Karnad Sadashiv Rao. I have written a brief blog on how and why the state of Karnataka got its name.


Crude Kamat is a yet another behind-the-scenes look at Kamat's Potpourri for our fans and admirers. I just scanned some scattered documents on my desk and we have a new section!
There is an update to Vikas's Goof Log as well.

Eight Years of Kamat's Potpourri
I have a friend who was raised in an orphanage, and quite do not know when is her birthday. But we always celebrate her birthday on July 4th -- it's a holiday, and is a great day to celebrate.
I kind of do the same for Kamat's Potpourri. We exactly do not know when it was started (although the very first idea occurred to Hiryoung on the July 4th weekend of 1995) , and the Introduction to Kamat's Potpourri by Bappa is dated August 15, 1997, India's 50th Independence Day. So, I think of August 15th as the birthday for Kamat's Potpourri.
And that makes us Eight Years old. Wow.
Chronology of Development of Kamat.com

(Comments Disabled for Now. Sorry!)
First Written: Wednesday, August 6, 2003
Last Modified: 8/11/2003
Tags: anniversary